Results of World Zionist Congress election in the U.S.
Jun 5 2015 / 6:09 pm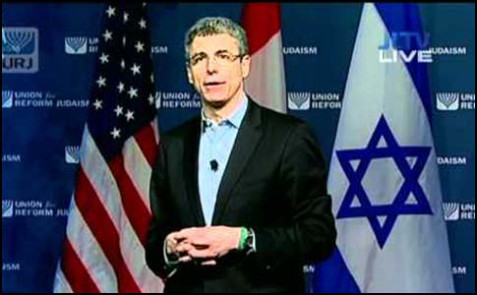 Forward – The Association of Reform Zionists of America has scored a massive victory in the World Zionist Congress election in the United States. ARZA secured 56 seats out of a possible 145, winning nearly 40 percent of the votes cast – more than the next two slates combined.
Results of the election, voting for which continued from January through April, were released in New York on Friday. The World Zionist Congress will meet this fall for the first time since 2010.
The 500-person representative body of the Jewish people wields substantial control over three asset-rich institutions: the Jewish National Fund (which controls about 13 percent of Israel's land), the Jewish Agency with a $475 million annual budget, and the World Zionist Organization. The congress determines how agencies within Israel allocate hundreds of millions of dollars in funding for religious services and civil society projects.
The 190 Israeli representatives at the congress are allocated according to Knesset representation, while 165 delegates will represent the rest of the Jewish world.
"This overwhelming victory testifies to the power of the Reform Movement to mobilize as active partners in Israel's present and future," said Union for Reform Judaism President Rabbi Rick Jacobs. "As the largest and fastest-growing constituency of Jews in North America, Reform Jews recognize and value the importance of our voice in world Jewish affairs. We are mindful that our success in these elections comes at a critical moment for Israel, and we will use our influence to affect change through the vital work of the World Zionist Congress."
"The sweeping victory for Progressive Judaism is a clear reflection of our love and commitment to the people and the State of Israel," said ARZA President. "It demonstrates our desire to strengthen the fundamental democratic principles of the State of Israel and work toward a more religiously pluralistic and just society.
"Together with the Reconstructionist Movement, we campaigned on important issues such as religious freedom, gender equality and support for a two-state solution. Now we can proudly say that our delegation – the largest of the U.S. by far – will come together in October in Jerusalem to express our passion and involvement as well as our concern for the future."
Posted by
Philip Giraldi
on Jun 5 2015 . Filed under
Commentary & Analysis
,
Featured articles
,
Israel Lobby
. You can follow any responses to this entry through the
RSS 2.0
. Both comments and pings are currently closed.