Do Jews On US Campuses Suffer from Discrimination or Benefit from Reverse Discrimination? Is There a New "New Anti-Semitism"? (Part 6)
Jan 6 2016 / 3:04 pm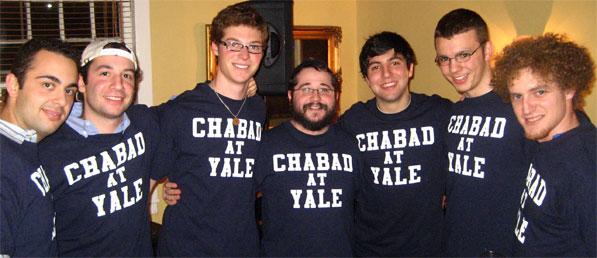 Whereas it is alleged that US campuses have been hit by a tsunami of anti-Semitism (often through conflating criticism of Israel with "anti-Semitism") the fact is, Jewish life at the nation's colleges is thriving as never before while, at the Ivy Leagues, Jews are probably the beneficiaries of reverse discrimination.
Norman Finkelstein, BYLINE (Dec. 25, 2015)
The allegations of a new "new anti-Semitism" have not only been directed at Europe. American college campuses are also said to be awash in anti-Semitism. The New York Times reported a "surge of hostile sentiment directed against Jews at many campuses in the country."[1] As if in corroboration, a recent survey of Jewish college students purported that 54 percent "personally experienced or witnessed anti-Semitism during the 2013-2014 academic year." [2] But, if one sets aside the fairly trivial result that 29 percent of those surveyed experienced anti-Semitism "from an individual student," the report's findings tell a different story: ten percent experienced anti-Semitism in "clubs/societies" (it appears that some respondents automatically classified campus groups critical of Israel as anti-Semitic), [3] ten percent in "other contexts" (email, graffiti), six percent in a "lecture class," four percent in the "student union," and three percent in the "administrative system." If one discounts from these already exiguous percentages, on the one hand, conflating of criticism of Israel with anti-Semitism (members of pro-Israel campus organizations were much more prone to allege anti-Semitism) [4] and, on the other, Jewish hypersensitivity when it comes to anti-Semitism (the report itself appears to concede this point; for those who doubt it, see Woody Allen's Annie Hall), the various percentages approach zero. The real news from the survey's findings is that anti-Semitism has been effectively vanquished on US college campuses. On the key issue of opportunity in higher education, Jews can scarcely sustain a claim to discrimination. Although Jews make up about two percent of the US population, their representation in the Ivy League ranges from 40 percent (Columbia, University of Pennsylvania) to 25 percent (Yale, Harvard, Cornell), to 13-20 percent (Dartmouth, Princeton, Brown). If anything, Jews have arguably been the beneficiaries of a reverse discrimination in their favor, while Asian-Americans have been the actual victims of discriminatory admissions policies.[5]
________________________________________
[1] Adam Nagourney, "In U.C.L.A. Debate over Jewish Student, Echoes on Campus of Old Biases," New York Times (5 March 2015).
[2] Barry A. Kosmin and Ariela Keysar, National Demographic Survey of American Jewish College Students 2014 (Hartford, CT: February 2015).
[3] The report also notes that "anti-Semitism was self-defined by the respondents." The Jewish DailyForward questioned the poll's methodology and downplayed its findings ("The Anti-Semitism Surge That Isn't," 27 March 2015).
[4] The report's authors themselves collapse the distinction between anti-Semitism and "anti-Zionism." Indeed, they lament that "Jewish students and supporters of Israel are not perceived as legitimate victim groups" on college campuses (emphasis added).
[5] Ron Unz, "The Myth of American Meritocracy," American Conservative (28 November 2012).
#Norman Finkelstein, #Anti-semistism, #Israel, #Palestine
Byline journalists depend upon reader contributions. If you like the article you just read, please make a pledge to the writer, so that they can keep on doing their valuable work. If you have any questions about any of our journalists, or about Byline – the world's leading crowdfunded journalism site by traffic – please contact us at info@byline.com
Posted by
Alison Weir
on Jan 6 2016 . Filed under
Commentary & Analysis
,
Featured articles
,
Impact on Academia
,
Media distortion
. You can follow any responses to this entry through the
RSS 2.0
. Both comments and pings are currently closed.