News from the Middle East
Jan 31 2014 / 10:28 pm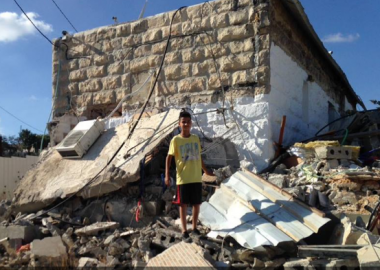 For the latest news from the region, visit our News from The Middle East section.
For a complete chronological list of deaths among both Israelis and Palestinians since 2000 go here.
Since, as
studies show
, U.S. news coverage of Israel-Palestine is consistently Israel-centric, we will try to provide "the Missing Headlines" – news that is often missing from mainstream media.
* * *
There are a variety of causes for the Israel-centrism shown by mainstream media. One has to do with the composition of those providing the coverage.
The main bureaus for CNN, Associated Press, Time, etc. are located in Israel and are often staffed by Israelis.
The son of the NY Times bureau chief for many years was in the Israeli military.
Many of the editors and reporters working on this issue have close times to Israel and have served in the Israeli military or who have family members currently serving in it or who were Israeli soldiers in the past.
"Pundit" Jeffrey Goldberg – who often appears on CNN, in the Atlantic, the New Yorker, Washington Post and elsewhere – served in the IDF
Wolf Blitzer worked for the main Israel lobby organization, AIPAC.
For more on this topic go to our Media section.
Posted by
admin
on Jan 31 2014 . Filed under
Main
,
News from the Middle East
. You can follow any responses to this entry through the
RSS 2.0
. Both comments and pings are currently closed.